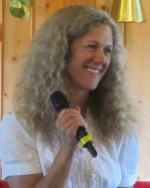 A NOTE FROM THE PASTOR
Welcome to Congregational United Church of Christ of Buena Vista! CUCC is a wonderful congregation of dynamic, enthusiastic people on a journey together, learning what it means to follow Jesus Christ and love and serve God.
We gather weekly for worship and education, and several times during the week for fellowship, mission and ministry. We believe that every person has a purpose for which he or she has been called and has been gifted by God with the talents and passion for that purpose. We seek continually to reach out to our community with the love of God and compassion of Christ.
We hope you will worship, explore, and be inspired with us as we journey together. We believe God is still speaking to us in this time and place, and seek to have open ears and hearts as we listen for God's voice.