RECEPTION OF NEW MEMBERS – ELLEN KELY & BOB STOCKER Feb. 9, 2020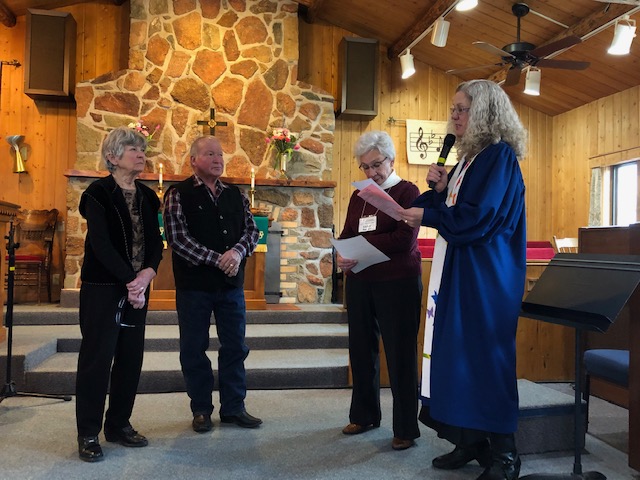 CHRISTMAS EVE SERVICE 2019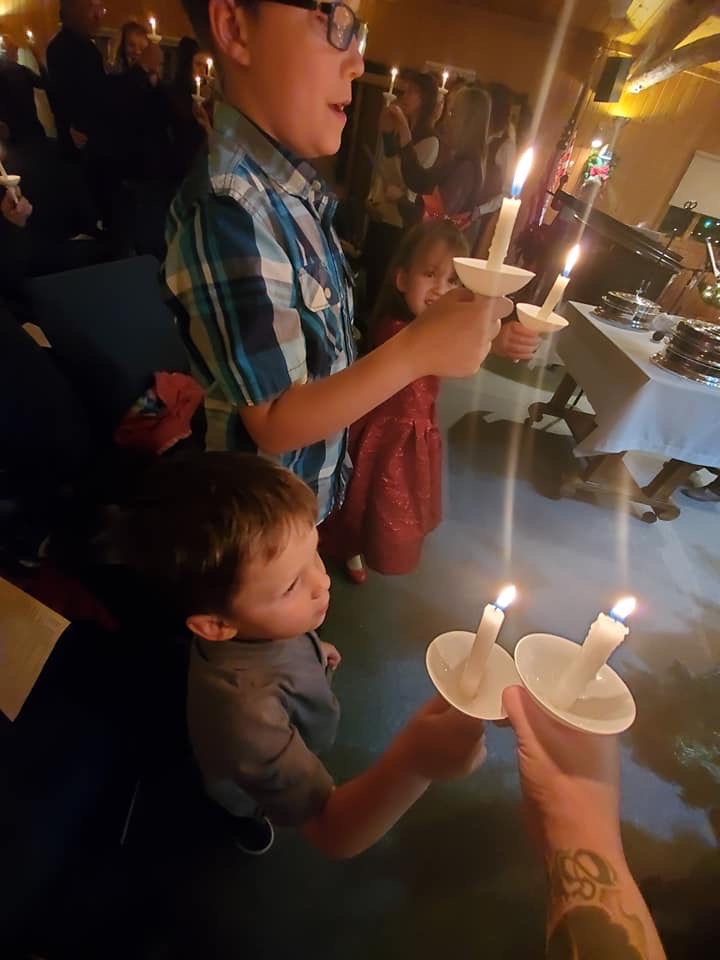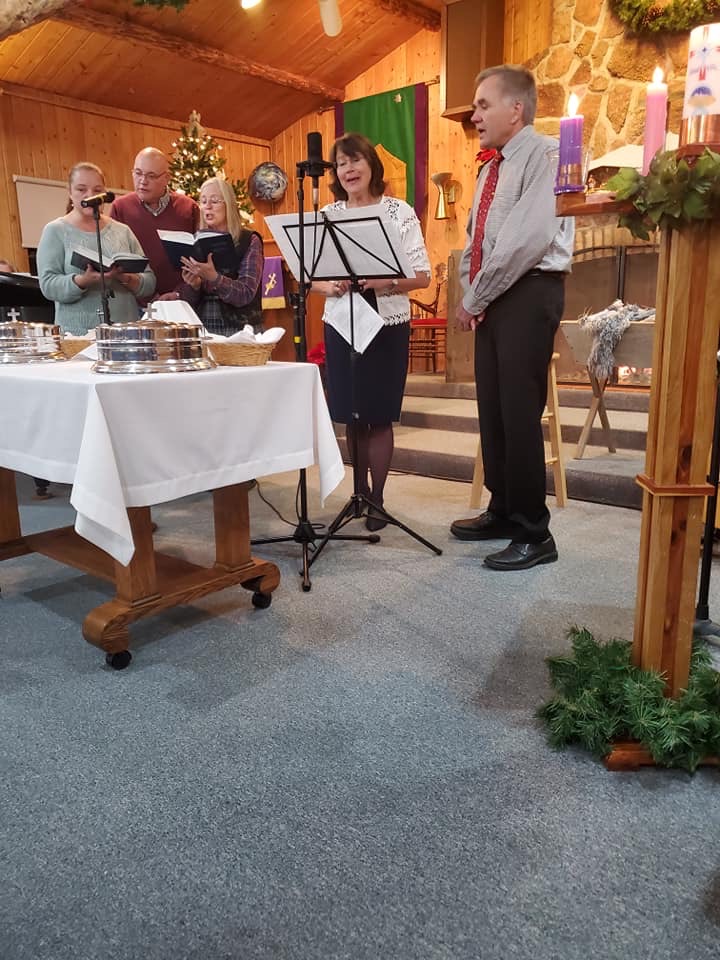 CELTIC SPIRIT WEEKEND RETREAT – November 8-10, 2019
Celtic Pilgrimage Leaders Brad & Rita Berglund led this well-attended and well-appreciated Celebration of Spirit through a Celtic lens: "Reading Deeply: The Natural World as Sacred Text."
93rd ANNUAL BAZAAR, NOVEMBER 2, 2019 – ANOTHER SUCCESS!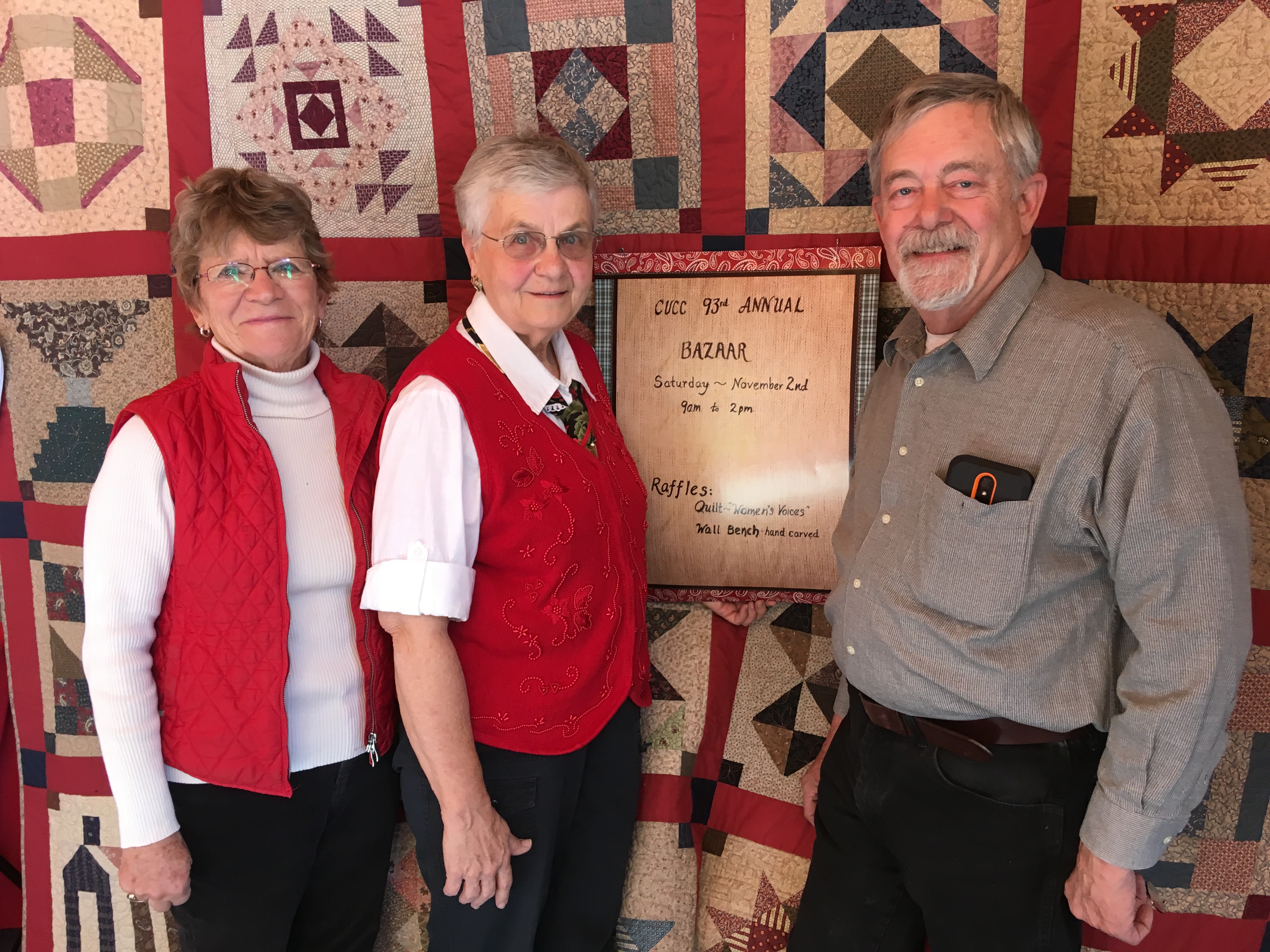 Helen Duncan, Janet Steiner, and Frank Campbell, the winner of the raffled Civil War quilt.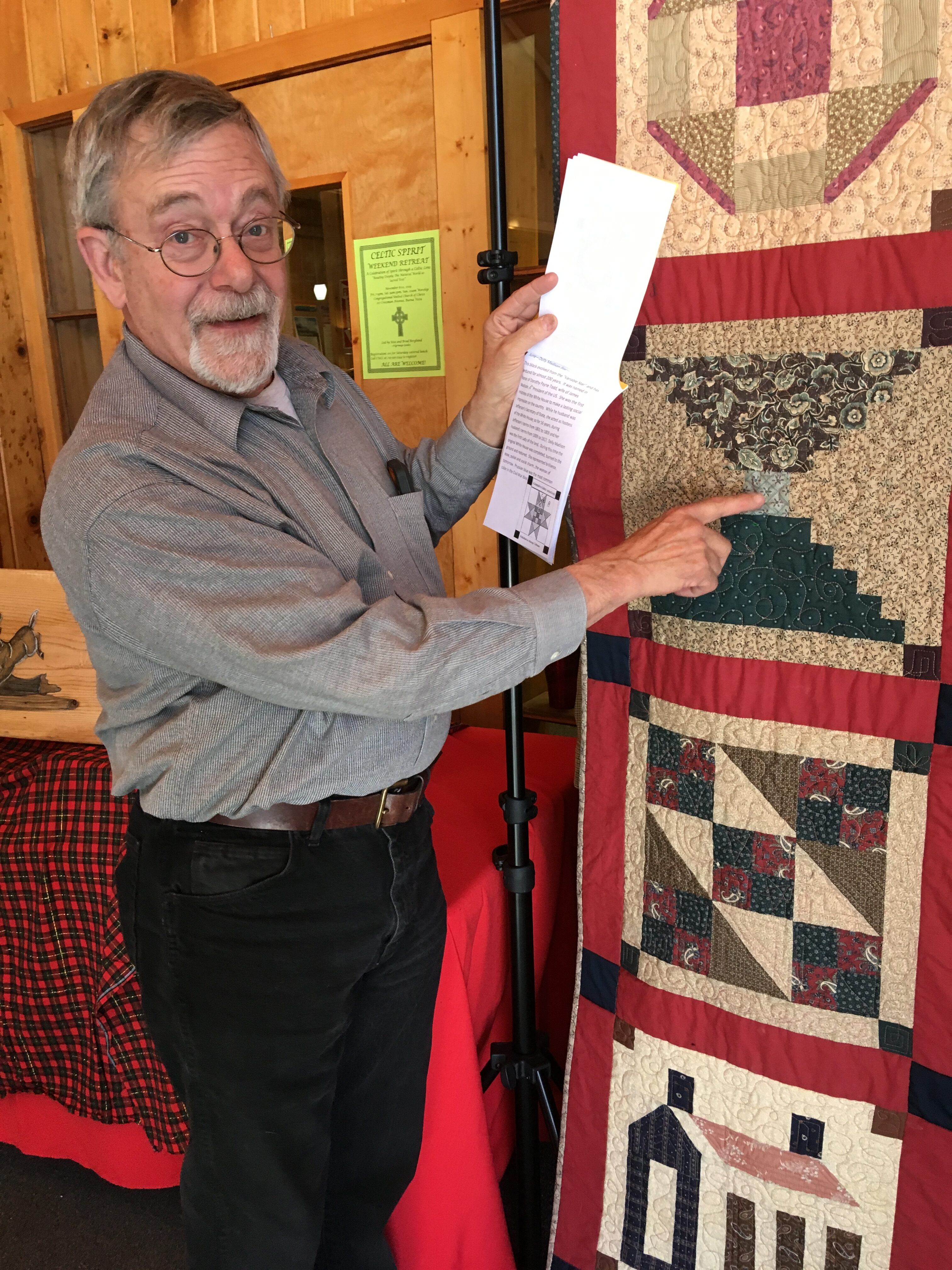 Frank, a Civil War reenactor, couldn't be more thrilled!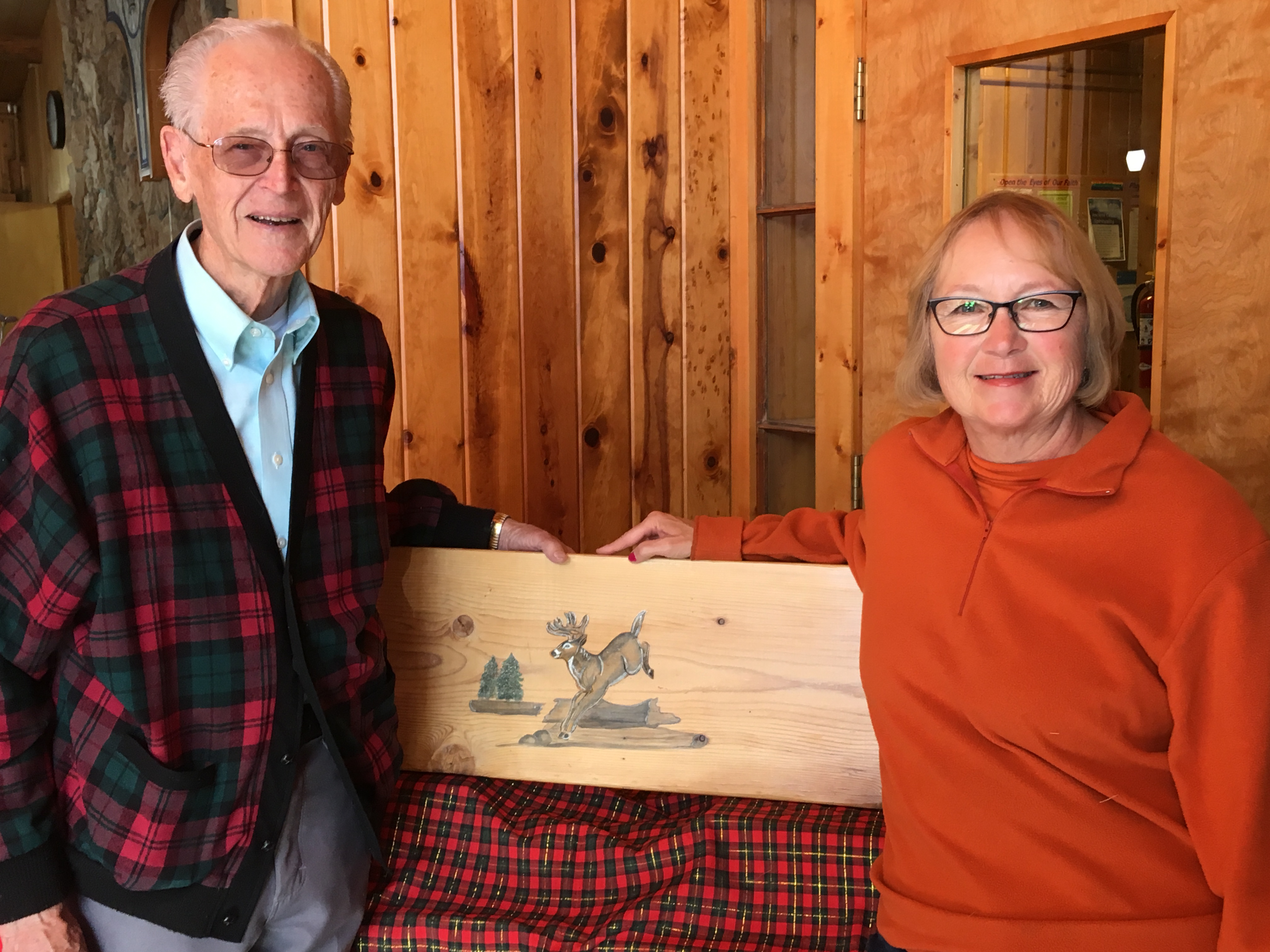 Ron Erickson and the raffle winner of his handcarved bench.
WELCOME BACK FROM SABBATICAL, PASTOR REBECCA!

ROUNDUP SUNDAY, SEPTEMBER 15, 2019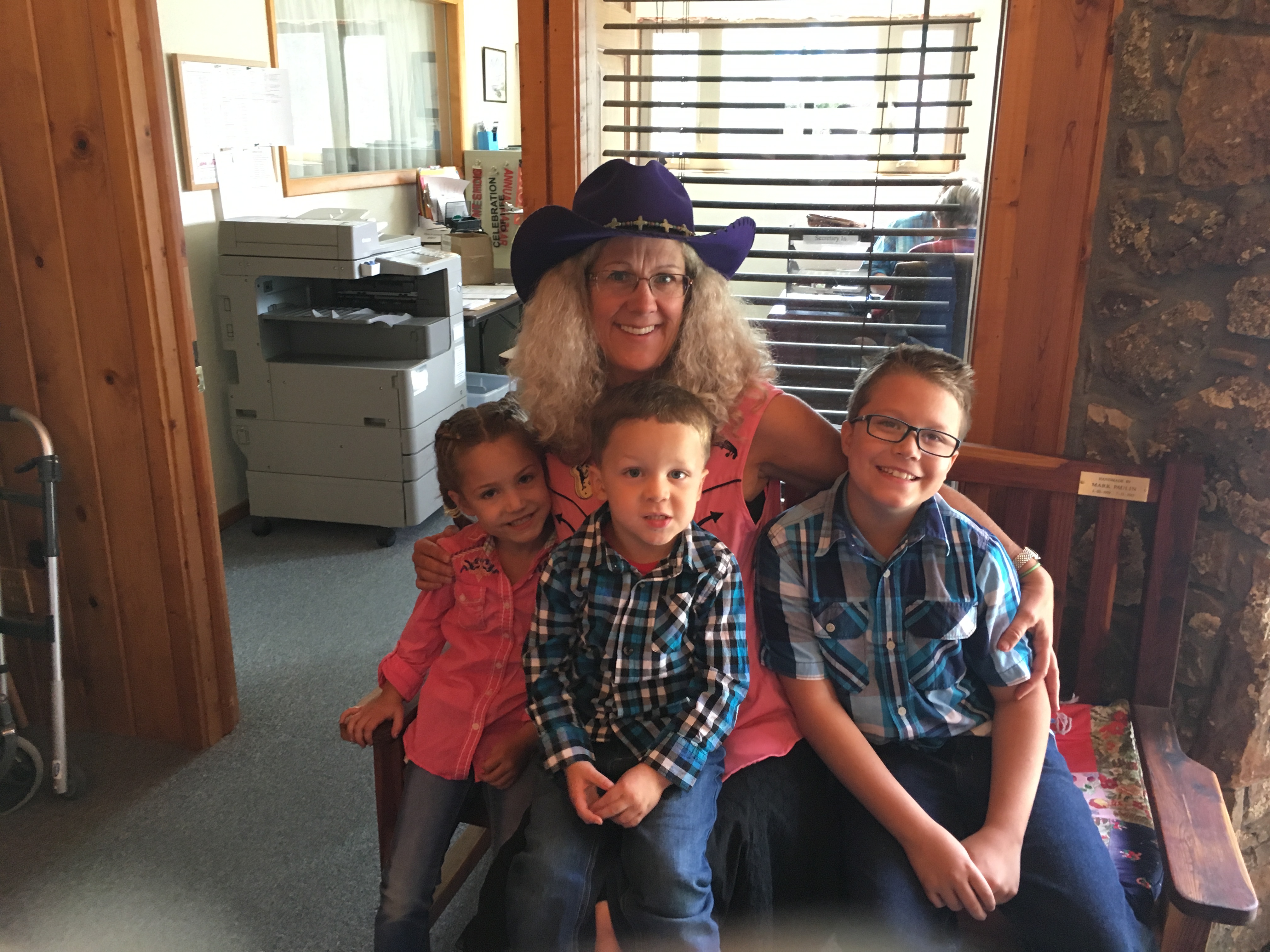 YEEHAW!!!! Roundup Sunday was a boot-kickin' good time! Here the young'uns welcomed Pastor Rebecca back from her three-month Sabbatical with song, dance and hugs! Sklyer, Gabby, and Ryan — we love you!
NORTH CAROLINA MISSION TRIP, JUNE 2019
During the first week of June, five CUCCers went to Burgaw, North Carolina, to help restore the home of a family who had three feet of standing water in their house for four days as the result of Hurricane Florence. The group was assigned to install the interior doors and ceiling drywall and insulation, as well as sanding some drywall mudding. Even though the temperature in the attic reached over 100 degrees, they had a wonderful experience, met some great people, ate some great food, and saw a beautiful part of our country, all while lending a hand. Thank you for all your prayers and support of this trip.
Bowie Duncan, Jared Brown, and Alice, Mark, and Cameron Wolters experienced new food, including boiled peanuts, and lots of southern heat while helping repair hurricane damage. They were hosted by the Burgaw Baptist Church.
Pastor Poos and CUCC members proclaim an important message with an additional banner on the side of the church.